I want to share with you my journey as a women entrepreneur, explaining the challenges that I faced while driving the implementation of AI in healthcare.
I was born and grew up in Morocco. At the age of 17, I moved to the Netherlands to study Electrical Engineering and Informational Technology at Delft University of Technology.
My journey in artificial intelligence started 13 years ago, when I embarked on a PhD project. I was assigned to build a cockpit for surgeons in the operating room, using AI to predict surgical workflow and detect anomalies in real time.
Back then, the only surgeon I could find that was not intimidated by an AI cockpit monitoring his operating room was in Germany, Prof. Feussner. All the other surgeons I spoke to in the Netherlands, the US and Nordics, felt that their work could not be automatically interpreted definitely not by machines and perhaps nor by women, that what they did was "art" and no machine could help to make it better.
But that didn't stop me from my goal of saving and improving human lives with artificial intelligence.
I believe AI holds huge potential across healthcare. We are facing unprecedented challenges from a population growing to 10 billion by 2050. The impact of AI to sustain a healthy population of 10 billion is enormous. As an entrepreneur I've always looked at how this impact can be maximised with technology.
With this goal in mind, I founded OKRA Technologies in 2015.
As CEO, I have tried to build OKRA's reputation to become a leading AI company for life sciences, supporting the industry in bringing the right drug to the right patient at speed. OKRA now works with top Pharmaceutical clients across Europe, using AI to empower decision making and bridge the communication between stakeholders in the ecosystem.
Diversity at the heart of technology
Only 25% of European businesses are using AI at the moment, and I am trying to raise that percentage significantly, specifically in pharma.
In starting my business, I've experienced some negative bias for being an academic and scientist rather than a seasoned entrepreneur, and for being a woman in the male-dominated technology and corporate environment, but that has never stopped me from reaching to my ambition. I feel different in many ways to many people, and that is ok.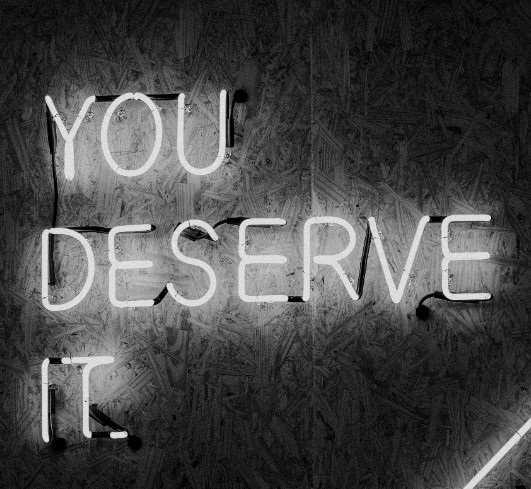 As the CEO of a rising tech company in the life science sector, I have witnessed a general tendency in the industry to value rules and traditional processes, which can of course be crucial when human lives are at stake; but sometimes traditional processes can encourage traditional ways of being. 
To cope with these adversities and build a strong, trustworthy and unbiased technology, the OKRA team has always been committed to diversity. Our team has 15 nationalities and almost 50% of our employees are female. The strength of our unity has resulted in a workplace that is open, transparent and focused on building strong, long-lasting relationships. This has been especially vital during COVID-19, while we kept steadfast to the mission and continually grew the company through innovative initiatives that could help clients respond to the crisis.
I am incredibly proud to say that at OKRA we're accelerating the growth and value creation for life sciences, making a big shift in the healthcare industry at a large scale.
We have developed 3 successful strong AI products that support life sciences in medical affairs, market access and drug commercialisation. We help our clients with decision making, by providing an AI-driven ecosystem that empowers the healthcare workforce to scale to precision medicine.
The end result of all this effort has been amazing. But I must admit that it has not been an easy journey, not at all. And there's still so much more that needs to be done, for healthcare, for technology and for women.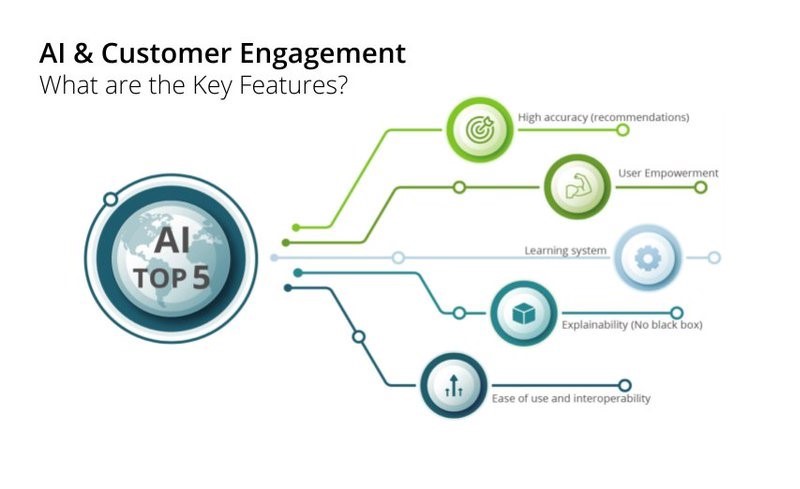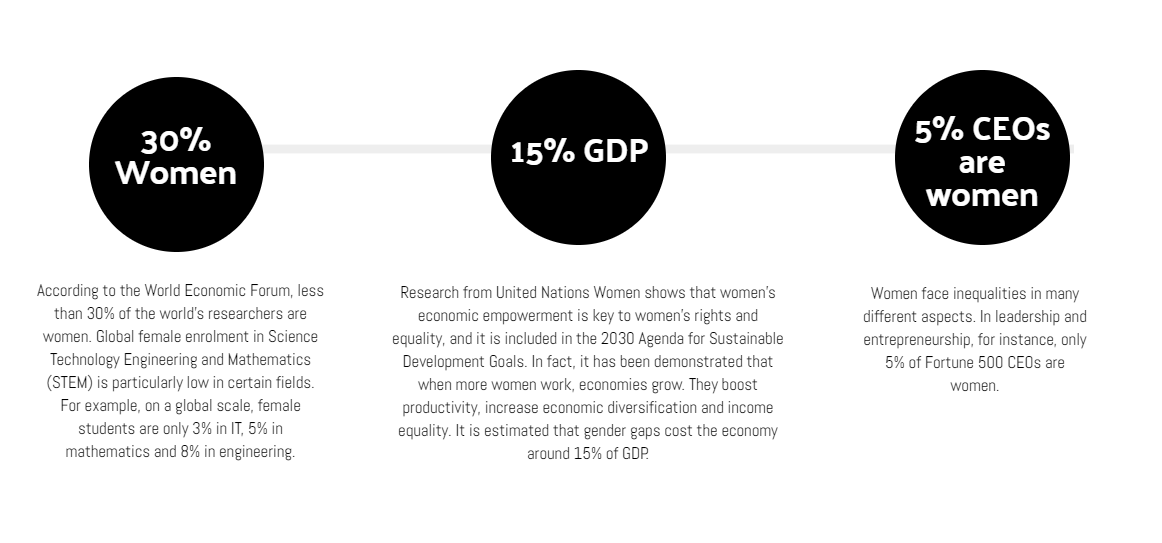 This is the reality today, this is what we have to fight against. But how did we get to this point? What happened to "The Computer Girls?"
"Computers are for boys"
There are several factors that influence this dramatic decline since the 1980s. One of these factors was that when kids started to learn how to program, stereotypes began to appear.
At school, girls got this message: "Computers are for boys." And when computer-science education programs began to expand in the 90s, the coding culture was set. Most of the incoming students were men.
Doors were being shut for women, not only in academia but also in business. Managers began picking coders more on how well they fit a personality type: the quiet, anti-social male.
Lucky for us, that trend didn't last long and currently software is returning to its roots, with women everywhere. In fact, now is the time for women in AI.
We're at the inflection point
Women are losing their jobs, especially because they are overrepresented in the industries that have suffered most during COVID-19. It is estimated that 40 per cent of all employed women work in severely damaged sectors – that is 510 million women worldwide.
Women have suffered a lot during this crisis, but let's not forget about the opportunities that change brings. During this pandemic we have learnt to embrace uncertainty, acknowledging that this is the right time for change.
Let's take this opportunity, let's reflect on the lessons learned to reinvent ourselves and our futures.
Failure is part of success
In these situations, I always take inspiration from Australian musician, actor and comedian Tim Minchin and his "9 life lessons" speech.
These 3 that I'm going to talk to you about, are my personal piece of advice to you: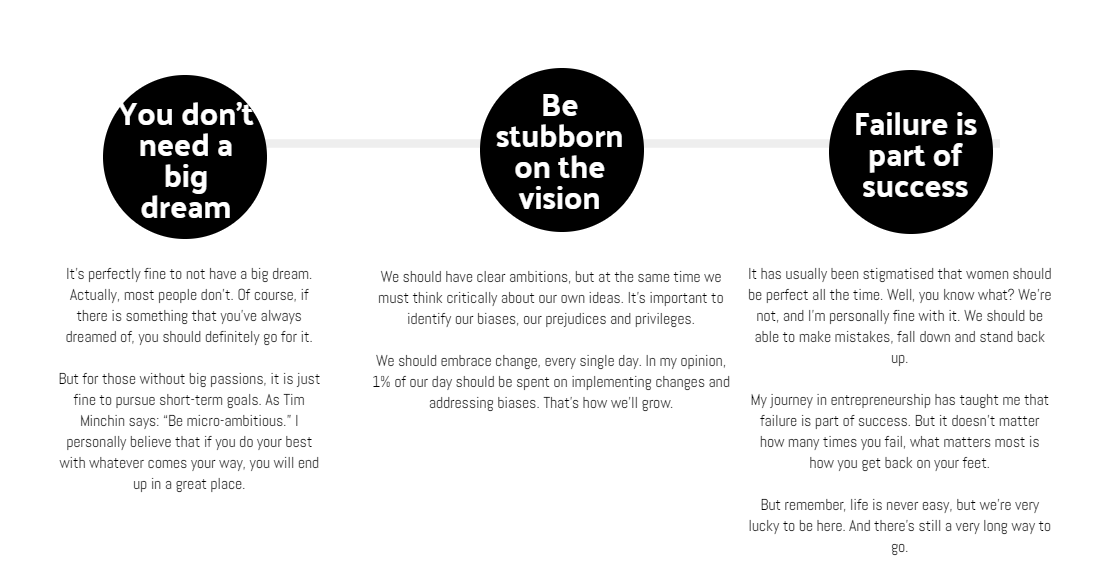 We still have a long way to go
Because even though more and more discussions around diversity, female leaders, gender bias and other topics are certainly taking place across the globe, the progress towards addressing the visible problems of diversity is still slow.
Women and minorities are still significantly underrepresented across Tech.
We need to ensure we are more inclusive as a sector, based on a number factors such as educational background, gender and ethnicity, and encourage individuals from an early age to stand up for what they want.
Let's use the inspiration from the fantastic women who paved the way for us, and face these challenges with strength and optimism, just like they did.
In life, we need to be fearless. We must follow our strong instincts if we believe they are right, we need to do what is right even if it is terrifying. Many of life's greatest achievements require going outside of our comfort zone, and the key to success is learning to fail. Failure is an essential tool for building character, it makes us stronger and resilient.
Let's overcome fear, adversity and thrive against the odds. Because, after all, life is short and we are lucky to be here, so let's all make it a life worth living.
I will finish by quoting Rumi, one of my favourite poets: "Try not to resist the changes that come your way. Instead let life live through you. And do not worry that your life is turning upside down. How do you know that the side you are used to is better than the one to come?"