I want to take this opportunity to unveil our newly clarified vision and mission for the Martin James Network, to which all of our companies and brands are proud to belong.
Here at the Martin James Network, every one of our employees is united in the desire to make a positive contribution to society and amplify the voices of the mould-breakers and change makers of the world. We are now also unified in our vision and mission statement.
The individual groups and companies within the Martin James Network, often pioneers with their own vision, can clearly link back to this unifying purpose. It only serves to demonstrate further the powerful sense of connection and community in our unique and diverse network.
As a lifelong advocate for change I'm proud to be associated with our new vision statement. The vision of 'a society in which every individual is valued and where all dreams can be realised without fear, limitation or prejudice.'
I love the words 'without fear'. I've always believed in the quote 'feel the fear and do it anyway', because too often we are constrained by internal and external fears. And this feeds into our new Martin James Network strapline:
"Fearless Futures"
Our new mission is to "improve social outcomes by reimagining what's possible and utilising disruptive technology and practice, to unlock human potential." ​
This is a fantastic statement which surprises me as an old technophobe but I've learnt lately, especially and unsurprisingly during lockdown, that a pivot to technology is essential even in human powered organisations.
Providing real-time answers to global problems, the Martin James Network harnesses a talented team of digital winners whose VR, Chatbots, Apps, AI, innovations and more, will only increase in popularity during the unconnected, changing information age. Aligned with the ability to reimagine futures, which we have always been able to do, we become an unstoppable force for good.
Our values describe how "we're fearless pioneers with a social conscience". This simple sentence highlights the prominence of the care, courage and creativity that drives our employees. But it is also essential for us to work collaboratively, challenge existing ideas curiously and candidly, and adopt an unwavering commitment to succeed whatever barriers we may face, in order to really change the world.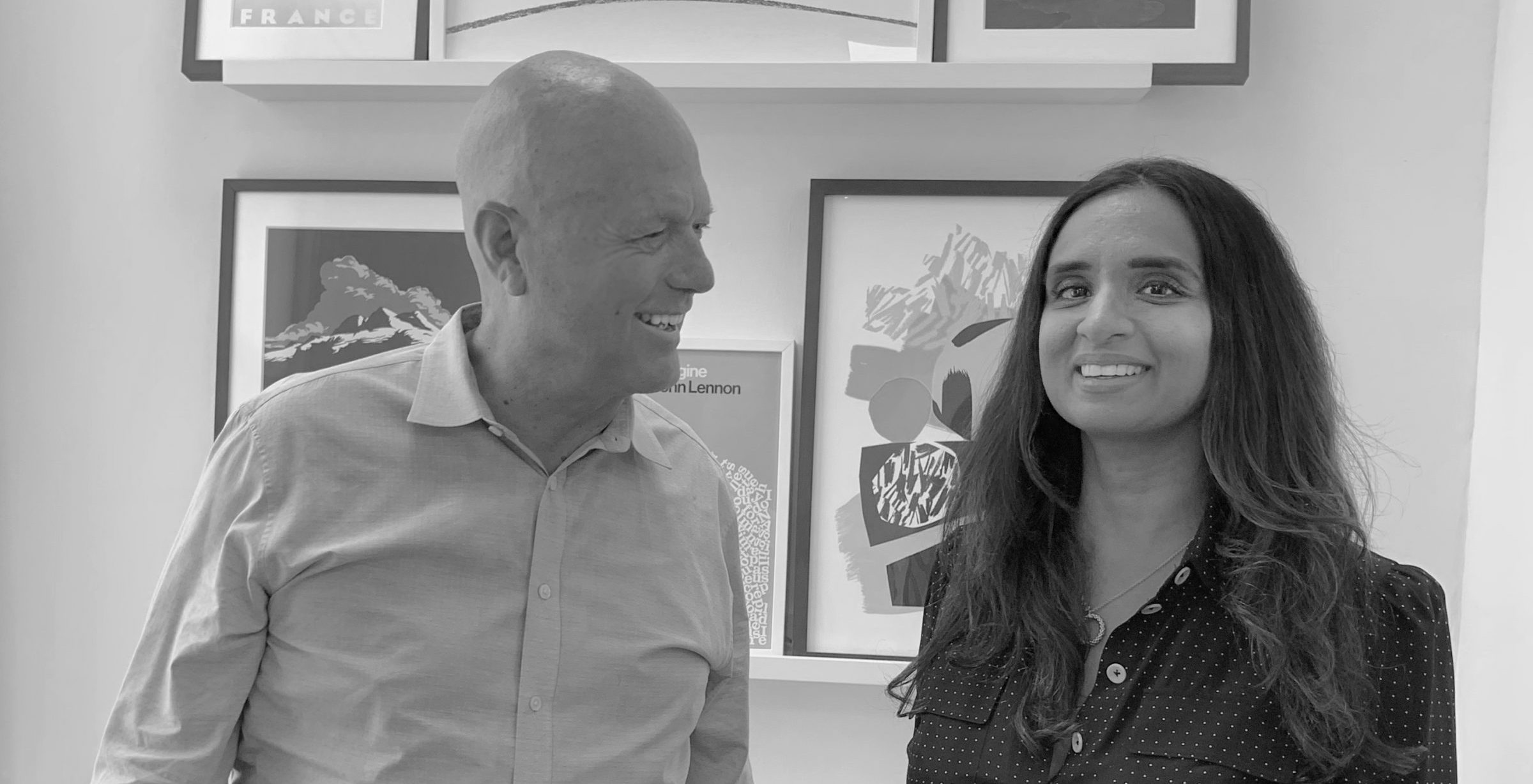 On a personal note, I am blessed to be working with Ayyab, my wife and business partner. She is a constant inspiration, in turn conquering new technologies and driving forth our social mission. She is a passionate advocate of the need for diversity of thought; to develop understanding, create better solutions and ultimately grow as people and communities. Valuing the power of our differences whilst recognising our common ground of improving human outcomes, strengthens the collective power of our network.
The Martin James Network will continue to advocate for change by pushing boundaries and breaking moulds. By encouraging our employees and partners to be courageous and creative, we empower a truly fearless community which collaboratively bounces from one another.
We have come so far and achieved so much already, but through our new overarching vision and mission, we can and we will continue to build fearless families, fearless communities and ultimately fearless futures.