Recently, we clarified the Martin James Network vision, mission and strapline. Here at Martin James Network, we are united in  working towards a 'a society in which every individual is valued and where all dreams can be realised without fear, limitation or prejudice.'  
But what exactly does 'Fearless' mean?
We asked our employees across the network what fearless means to them. Over the coming weeks we will be featuring articles, videos, and creative work in our new Fearless series. We kick off with Group Chief Operating Officer, Ayyab Cockburn:
One of my favourite quotes has to be:
"There are two gifts we should give our children; one is roots and the other is wings"
I take great inspiration from this as 'fearless futures' for me, is very much about roots and wings. The roots representing the strength and support to empower our children, our fellow human beings, but also ourselves to grow into who we want to become, and the wings representing the self-belief to live our truths and thrive.  
We can learn so much from young people about being fearless. As children we believe we can do anything. We are unapologetically ourselves, honest, experimental, curious, flexible, and non- judgemental. But somewhere along the way we lose some of this, some of us more than others. 
Research has shown that at around the ages of 11 or 12 we can start to cling to limiting ideas we have about ourselves or that others have about us, which begin to constrain our real and authentic selves. For many, socio economic factors that may have always existed, can start to become more acutely felt. The effect of all this being to turn dreams once so freely and joyously imagined into almost impossible fantasies.
For me, a large part of the resilience we need to not only cope with but to overcome such challenges comes from a sense of 'feeling rooted'. By this I mean a sense of togetherness and connection from being part of nurturing families and other supportive and social networks. For amongst these very networks exist people who believe in us, encourage us, equip us, show us what good looks like, provide us with the feedback we need – good and bad, help us develop boundaries (never walls) and ultimately give us the freedom to flourish and grow in confidence towards our destinies. For the vast majority of people in society, access to these enabling structures exist from an early age and continue to remain with them throughout their lifetimes.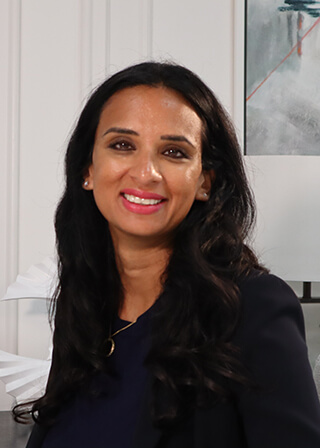 But the reality for many others is that these structures have been severely weakened through life events and/or societal barriers. This gives rise to internal emotional chains which shackle and eventually destroy the once healthy roots which held such promise of facilitating that fearless flight towards longed for dreams and goals.
It is these very communities of people both young and old, for whom I believe as network we seek to empower 'fearless futures' We do this in the main by 'supporting the supporters' to unlock the potential that exists inside many young people, families and communities that have in some way, shape or form been uprooted emotionally or physically. But we also do this by modelling 'fearless' in every sense of the word ourselves – courageously re-imagining, co-designing and implementing innovative human centred practice, tech, science and evidence-based solutions to help achieve better outcomes.
Let's learn from our children and young people about what it means to be fearless. Let's help build and repair the structures which promote the 'togetherness' our communities need to flourish, grow and achieve their dreams. Let's be inspired to really reach within ourselves to connect to who we want to be. Let's do whatever it takes to create 'fearless futures' for this generation and the next.
 Fearless futures: re-imagining what's possible.