Birmingham-based organisation reflects on their efforts as they give back to their surrounding community. 
This festive season colleagues across the Martin James Network have come together to make a lasting difference within the Birmingham communities. Employees have joined fundraising initiatives, volunteered their time, and donated items to a worthy cause.
Established in 2019 to support the incubation of start-up businesses, all of whom share a common goal of creating a fairer and more progressive society for all, the Martin James Network aims to make a difference and positively impact the areas of Families, Cultures, and Communities.
What have they been up to?
As a long-standing commitment, the network is proud to be volunteering with Mission Christmas again this year. As well as donating gifts, colleagues are encouraged to take a 'care-day' to spend time helping the Mission Christmas team pack presents, so that children from less fortunate backgrounds will enjoy opening a gift this Christmas. As well as caring for the local communities, MJN are proud to be supporting over 25 families and individual refugees with winter support packs to aid them this Christmas.
MJN's Co-founder, Ayyab Cockburn shares: "At this time of year, human connection is more important than ever. Here at the network we try to use our privilege to ensure communities are able to thrive cohesively."
The Martin James Foundation, part of MJN works to secure better outcomes for young children and believes 'all children should grow up in a safe and loving home'. To support the Foundation, Network colleagues have been encouraged to activate their Amazon Smile accounts, meaning when colleagues shop, Amazon will donate 0.5% to MJF at no extra cost to them. Since activation the Foundation has seen great participation and hope to see a respectable amount of money raised, positively contributing in the assistance of changing many young lives.
The Martin James Foundation's UK Programme, EPIC offers grants, mentoring and technical support which strengthens the growth of young entrepreneurs, empowering them to become their own boss'. In a bid to raise funds for this life-changing programme, MJN launched an internal silent auction and raffle which together raised over £2000, all of which will go towards supporting eight young adults visualise their dreams and create their fearless futures.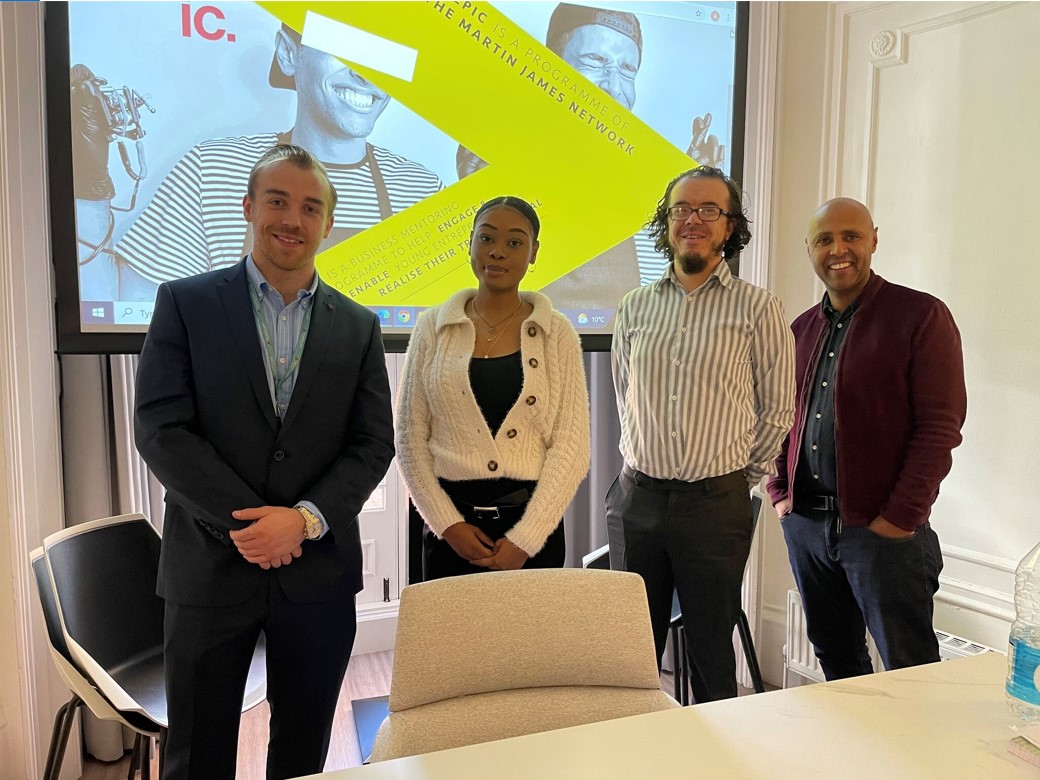 The Martin James Network is always keen to recognise its colleague's achievements and is proud to launch its first-ever Fearless Employees Awards. The awards are based around the Seed Practice Framework, established by Co-founder, Ayyab Cockburn. The categories included; self-reflection, empathy, empowerment, and disruption.
Congratulations to the individuals that were recognised for these awards. All of whom showed core characteristics that are valued highly at MJN. The awards will be recognised yearly as a way of acknowledging and appreciating the core Network values.
MJN's founder, Jim Cockburn adds: "As MJN closes a turbulent, yet unquestionably positive year, the organisation is proud of the lasting contribution made by colleagues and wishes everyone a safe and happy new year."